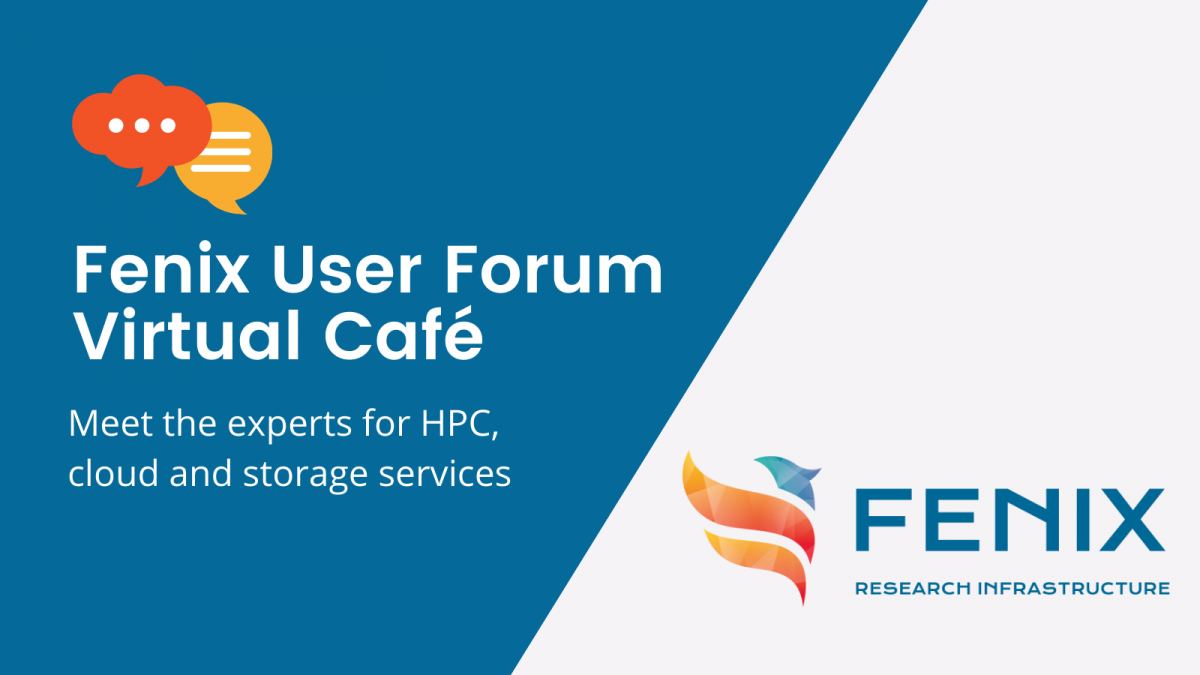 Fenix Virtual Café: Meet the experts for HPC, cloud and storage services
Description: Through the ICEI project, Fenix offers powerful computational and large-scale storage resources to help researchers from across all scientific domains unleash the potential of their research. This Virtual Café will offer an open and informal forum for researchers to discuss their experiences and challenges of using Fenix services, or to ask questions about how to get access to these resources.
Who can attend: The event is open to all researchers that are already using or are interested in using Fenix resources. This event has been cancelled and further details will come soon!
Please send us your questions in advance, please feel free to email us at: fuf@fz-juelich.de.