Place: Online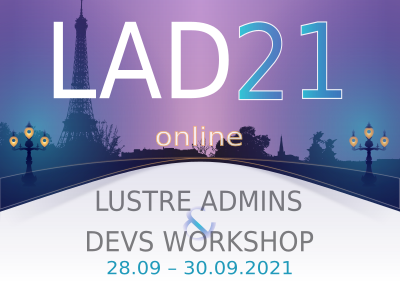 Our partner Thomas Leibovici from CEA presents the Lustre-OpenStack integration along with Jean-Sébastien Bevilacqua from LINAGORA on Thursday 30 September during the Lustre Admins & Devs Workshop (LAD'21).
The presentation includes information about the Swift over Lustre feature developed in the framework of ICEI/Fenix and is part of the session "Customizing Lustre filesystems" that is held on the last day of the workshop. The presentation is followed by a Q&A slot for participants to discuss their queries.
About the event
LAD'21 is a great opportunity for Lustre worldwide administrators and developers to gather and exchange their experiences, developments, tools, good practices and more. Registration is open and free of charge. Find the full information about the agenda and registration here.