On March 27, the Fenix User Forum meeting - How to make use of the Fenix Infrastructure took place in Marseille on the afternoon of the Satellite Events Day in the Palais Du Pharo, a palace built in 1858 in Marseille, France. A dynamic audience of 30 people attended the event in an amiable space. The Fenix User Forum meeting gathered current and new users and service providers to discuss the advantages of the Fenix Infrastructure and how to improve the provided services in the future. The session counted on some presentations on projects and feedback from current HBP users in an open discussion (session agenda). The users highlighted the short and easy access procedure and "the importance of offering dedicated training, support and documentation for provisioned services", one of the lessons learned described in the Fenix whitepaper (2023).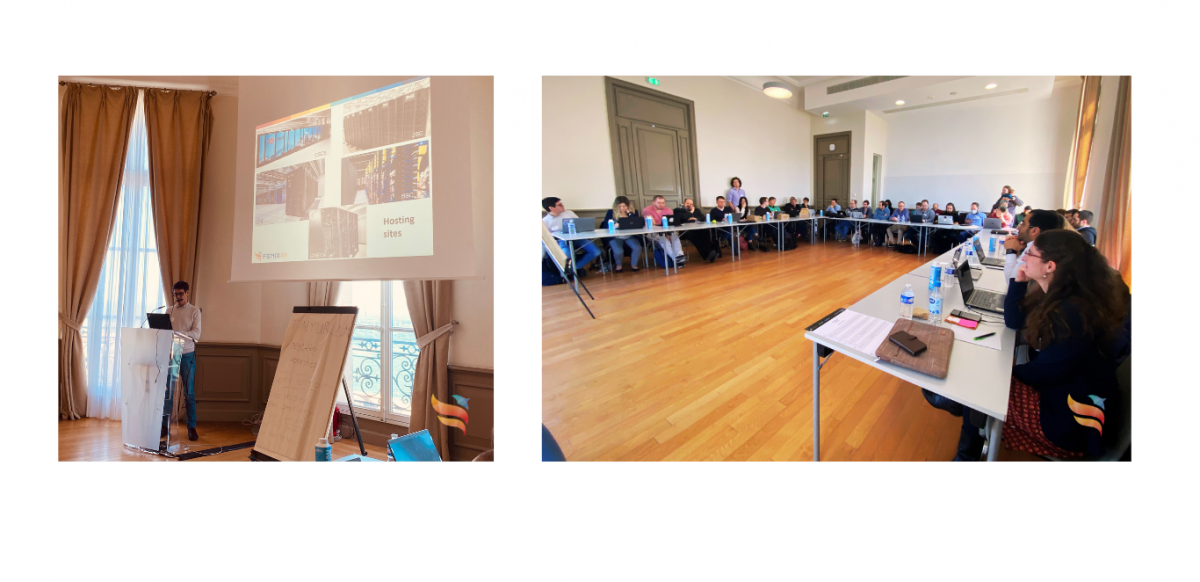 Another session showcasing the Fenix Infrastructure was the plenary "Federated Computing Infrastructure" on March 28, which started by taking the audience on a short time travel to 2016, when the Fenix Infrastructure planning started and then back to 2023. In the following, the future of federated computing in Europe was discussed among the panellists: Stefano Gorini (CSCS), Yannis Ioannidis (Athena Research Center, HBP Software Development Director), Lena Oden (FernUniversität Hagen), Per Öster (CSC). The discussion was chaired by Thomas Lippert (JSC) and was attended by many of the Summit participants.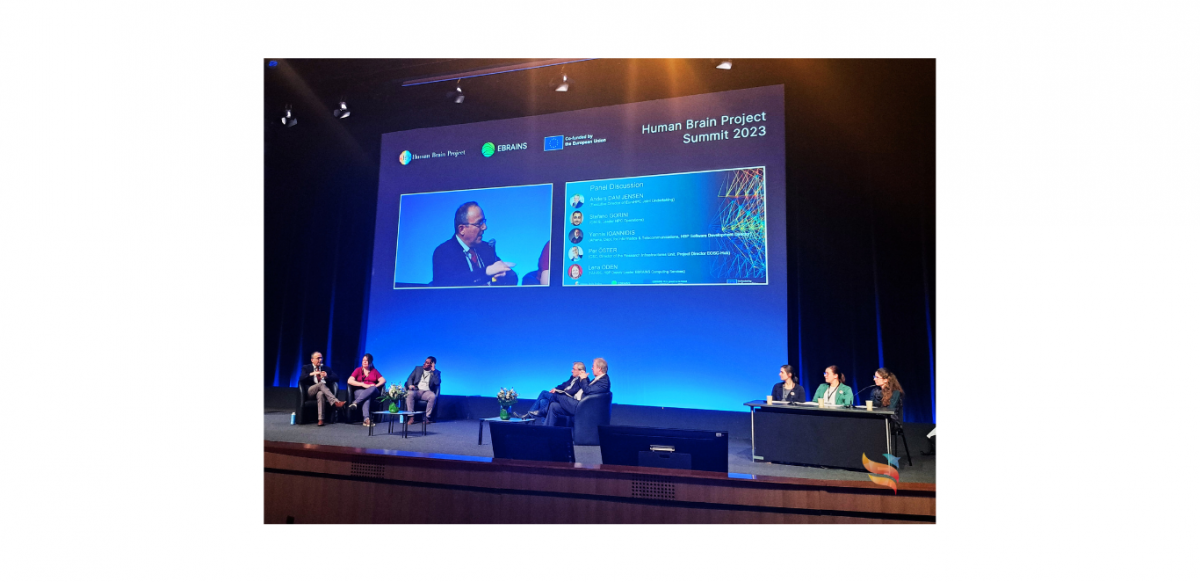 At the exhibition days, March 28-29, visitors had the chance to meet the Fenix team at the Science Market booth, "EBRAINS Computing services: HPC, Cloud, Storage & Network Services of the Fenix infrastructure".
An expert team familiar with Fenix Infrastructure's resource allocation procedures and available services were ready to answer any questions from visitors. Teresa de Martino, Scientific Officer at the European Commission and HBP and ICEI project officer, visited the stand and took advantage to skim the recently published Fenix whitepaper with the main lessons learned in ICEI.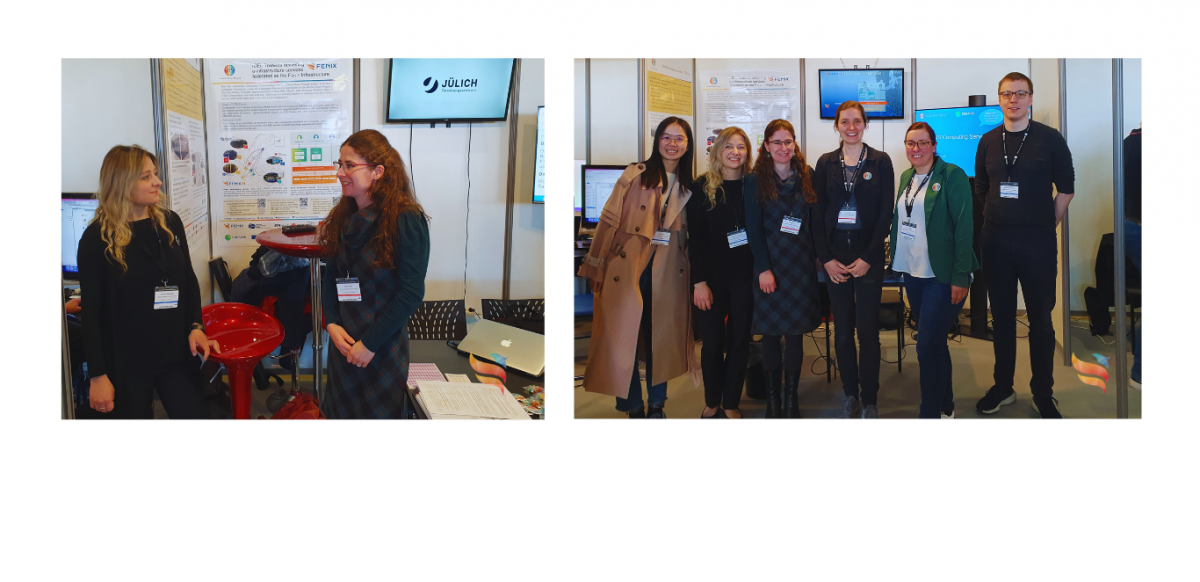 Last but not least, in the poster exposition area, the participants had the opportunity to meet with the experts in data center and data mover services, who presented the "Data Services to Facilitate Scientific Workflows in the Fenix Research Infrastructure" poster. Many current Fenix users stopped by with questions, solved doubts and explored new possibilities to conduct their investigation.
About the event
The Human Brain Project Summitt was held in Marseille from 28-31 March 2023. It was the final summit of the Human Brain Project, a large-scale scientific research initiative to understand the workings of the human brain. It's Europe's largest digital brain science project for the past decade. The event brings together researchers, scientists, and other experts worldwide to discuss the latest neuroscience and brain research advances.
At the summit, attendees can participate in keynote speeches, panel discussions, and workshops,e.g., on neuroinformatics, brain modelling, and brain-inspired computing. The summit aims to promote collaboration among researchers and foster the development of new tools and technologies for studying the brain.