The SC'19 joint Exascale booth
ICEI/Fenix's presence was particularly strong this year at the International Conference for High Performance Computing, Networking, Storage, and Analysis (SC 2019) that took place on 17-22 November 2019 at the Colorado Convention Center in Denver, USA. More specifically, ICEI/Fenix experts shared a booth with the Juelich Supercomputing Center and a second booth with several European Exascale projects, similarly to the joint Exascale booth that was organized at the ISC High Performance conference that was held in summer earlier this year.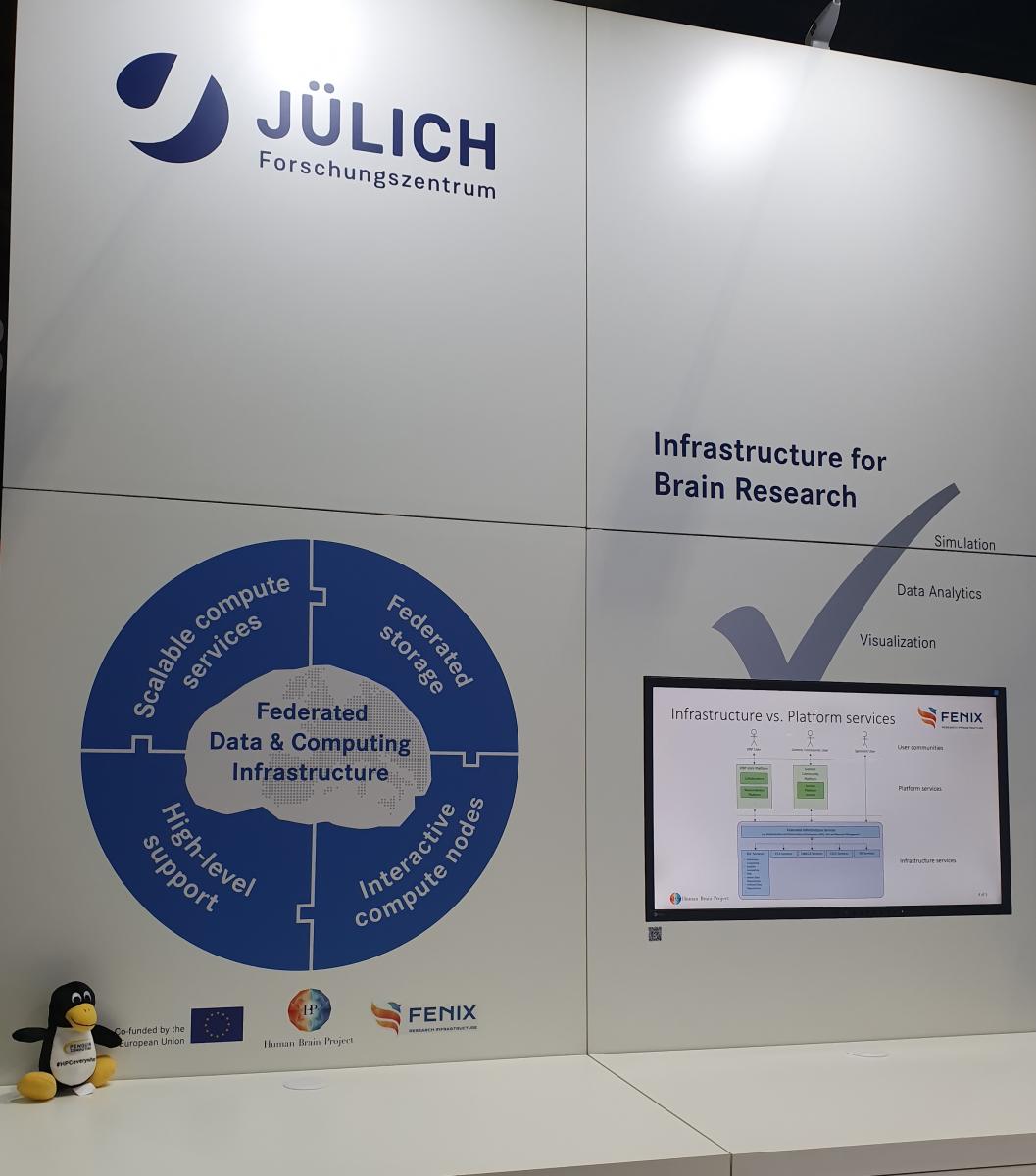 The Juelich booth showing the ICEI/Fenix video presentation
Since the first joint Exascale booth was that successful, a second attempt was made for SC this year. Seven H2020 projects and the Fenix infrastructure joined forces to showcase their work: Aspide, EVOLVE, ExaQUte, LEXIS, MAESTRO, Mont-Blanc 2020 and ICEI/Fenix.
Participants had the opportunity to pass by our booth in order to discuss the projects' contribution to the development of the new Exascale era in Europe and learn about the Fenix infrastructure and available resources that can be used by interested users through a video presentation, promotional material and interactions at the exhibition. On top of this, attendees enjoyed the booth's raffles, in which they took part for a chance to win every day one of several prizes that were sponsored by the projects.
Anne Nahm from Forschungszentrum Jülich, who was present at the Exascale booth, mentioned that "the SC conference always offers a unique opportunity to interact with a large number of people in the field and showcase our project to a wide audience. This time, it was even more special due to our collaboration with other European projects, as we had the chance to join forces in showcasing our novel approaches. The daily prize draws were the starting point for many interactions with attendees and proved to be a very fun activity too!" she added.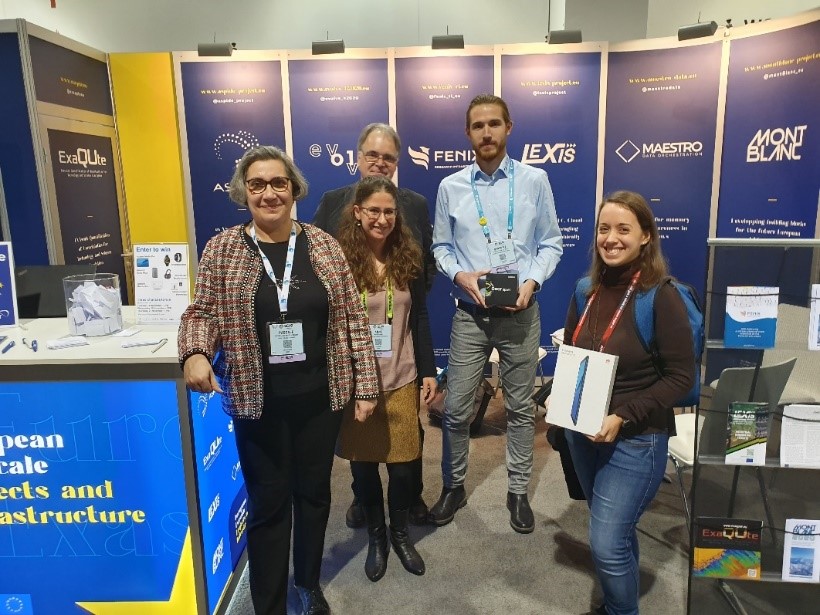 The happy winners of the Fenix draw prizes (on the right) along with some of the Exascale booth organisers (on the left)